What is Hypnosis Mic: Division Rap Battle? |Popular Voice Actors Battle with Rap Music!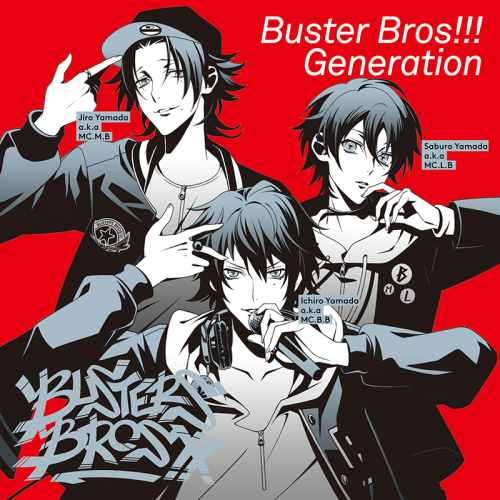 Hypnosis Mic: Division Rap Battle is an unprecedented project that makes popular voice actors to battle each other with rap music. Even though you can't expect what's going on next, this work excites you with addictive rap music and super unique characters. For this article, we like to introduce the official information about the story and the characters!
Hypnosis Mic is Boys' Battles for Territory Staking Their Prestige!
Hypnosis Mic: Division Rap Battle is labeled as "an unprecedented project of 'voice actors × rap music battles.'" What kind of story is it about?

To begin with, we introduce the summary of the story of Hypnosis Mic.

This is the story about the fictional world in the particular era.

In the era of "H," wars are eradicated from the world and creation or use of weapons is forbidden.

Instead of barbarous men, women has attained the supremacy.

Men live in the divisions such as Shinjuku Division, Shibuya Division, Ikebukuro Division or Yokohama DIvision, where away from the center of politics.

Even though weapons are forbidden, it is impossible to eliminate men's battles completely.

In this story, "words" have power same as guns did.

Men have started battling with "Hypnosis Mic," the rap music that influences people's mind.

The world of Hypnosis Mic is the territory battle with rap music by MC groups representing each division.

What kind of characters are there in each division that seems totally different each other?  Firstly, we'd like you to watch the music video of its anthem Hypnosis Mic: Division Rap Battle!

Division All Stars「ヒプノシスマイク -Division Rap Battle-」Music Video
How do you like this video?

Not all voice actors were used to rap music: there is an expert like Subaru Kimura who calls himself as "a rap freak voice actor." On the other hand, there are novices like Kohei Amasaki who had few opportunities to be exposed to the Hip-Hop culture in his life.

It is impressive that every cast sings rap music smoothly and looks fun in this music video.

The song has lyrics suitable for each character and addictive tracks.

Are you getting interested in the world of Hypnosis Mic?

For the next part, we will introduce unique characters in detail!


See Official Profiles of All 12 Characters!
First, we introduce "Buster Bros!!" for Ikebukuro Division.

The three brothers are the strongest in Ikebukuro Division, only one division whose all members are teenagers. The eldest brother is an odd-job man.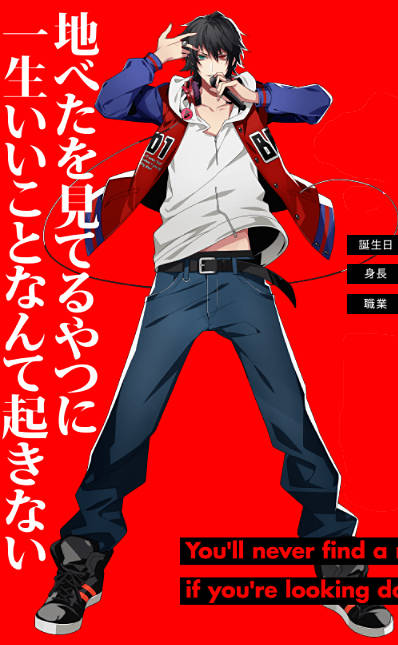 ■Ichiro Yamada / MC.B.B (Big Brother)
Voice actor: Subaru Kimura

Birthday: July 26th
Age: 19
Height: 185cm (6' 0.8")
Weight: 68kg (150lbs)
Occupation: Odd-Job (Owner of Yorozuya Yamada)

Ichiro Yamada is one of the ex-members of The Dirty Dawg and the owner of Yorozuya Yamada. He was a famous bad boy whom everybody in the same generation in Ikebukuro knew.
He has a warm heart: he hates bullying weak people and can't forsake someone in trouble.
He's family-oriented and looks after his brothers well.

His hobby is watching cartoons. He never misses newly-published light novels. When someone makes fun of him for his hobby, he loses his temper and rages as no one can do anything with him.
He and Samatoki Aohitsugi are on cat-and-dog terms for a certain reason.