Top 5 Best Anime Characters Featuring Junichi Suwabe's Sexy Voice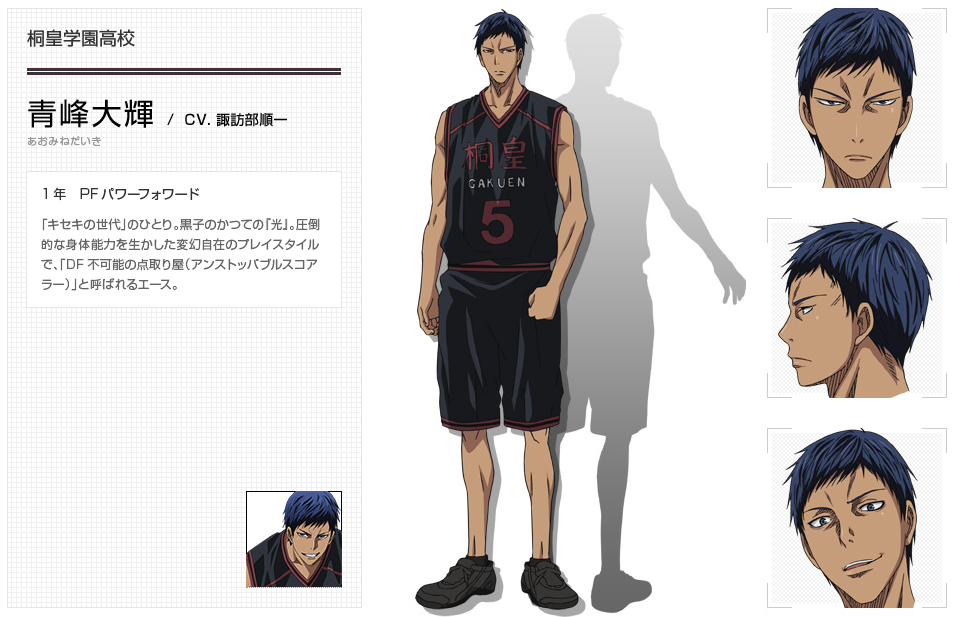 Junichi Suwabe is a voice actor who has voiced a lot of characters in popular Japanese anime.We introduce the Top 5 Best Anime Characters voiced by him. Who will be your most favorite?
As you know, Junichi Suwabe is one of the most popular voice actors in Japan. His sexy low voice attracts people, and he is called "Mr. Be" by his fans.
Even his breath sounds sexy, and everyone can't help but daydream!

We've selected the Top 5 Best Anime Characters voiced by him.
He usually voices cool or handsome characters, but this time, you'll learn about Suwabe's new talent that you may not have known about!
Daiki Aomine in "Kuroko's Basketball"
Tōō Academy
Daiki Aomine
Freshman PF (Power Forward)

He used to be a member of "Generation of Miracles", and shined for Tetsuya Kuroko.
This ace player is feared and called the "Unstoppable scorer" because of his versatile style of basketball created by his amazing physical ability.