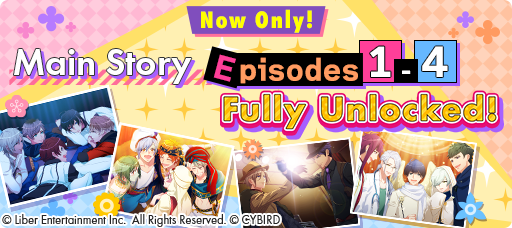 A3! English is now running a campaign unlocking all Main Story Episodes for all players to read!
A3! Main Story Full Unlock Campaign
We have some exciting news for new directors and directors-to-be!
The entirety of A3!'s Main Story is fully unlocked for all players! Regardless of player Rank, all players will be able to read any parts of the Main Story they wish!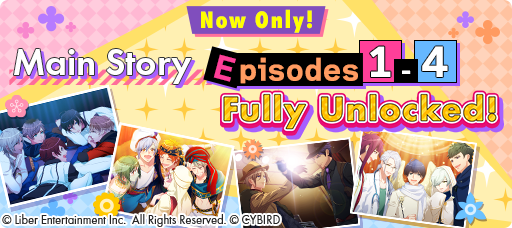 [Unlocked Stories]
Main Story Episodes 1 – 4
[Campaign Period]
4/5 (Sun) after maintenance ends – 5/28 (Thurs) 5:59 PM Pacific Time
(The campaign period may be subject to change.)
[Details]
All players, regardless of whether they meet the Rank criteria for unlocking the Main Story, will be able to read and gain Gems from reading the Main Story Chapters.
Don't miss this chance to enjoy the Main Story of A3!
Also, be sure to follow A3! on social media for more updates!
Twitter:
https://twitter.com/MankaiCompanyEN
Facebook:
https://www.facebook.com/MankaiCompanyEN/
Instagram:  
https://www.instagram.com/mankai_company_en/