A3's Event 'My Master's Mesmerized by Mystery' opening on 3/16 (PT), Tryouts from 3/12!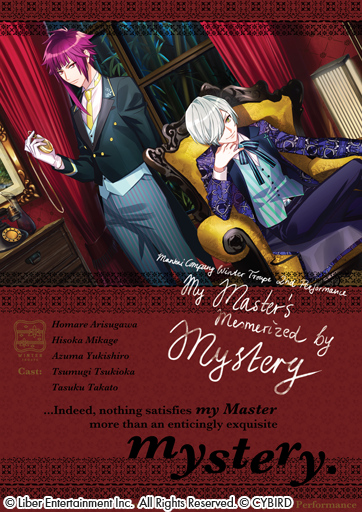 On March 16 (Pacific Time), A3! English will start its next Event, My Master's Mesmerized by Mystery!
My Master's Mesmerized by Mystery
The Event Story follows Winter Troupe's preparation for their 2nd play as Lead Actor Homare and 2nd Lead Actor Hisoka work together to put on a successful performance.
This is Winter Troupe's first mystery-genre performance, where Taisho-era butler Sagishima (played by Homare), must watch over his young charge, Shiki (played by Hisoka) as Shiki tries to find the culprit of a murder of a young woman.
Watch as Homare looks back on his relationship with his grandmother and the trials of his past, figuring out how to channel his past experiences into his butler role, while Hisoka tries his best to stay awake in his first major role, with the promise of six months-worth of marshmallows waiting for him if he succeeds!
My Master's Mesmerized by Mystery will be a Troupe Event, where players do Event Practice to trigger Event Shows – succeeding at Event Shows nets players item drops as well as Event Pts, which determine Event Ranks.
Players who meet Event Pt goals or reach high Event Ranks are eligible for special prizes including consumable in-game items as well as SR and SSR Actor cards!